Water Damage Restoration Services Collin County, Texas
Water Mitigation and Restoration Company Collin County TX
In the face of water-induced havoc, SS Water Restoration stands as the forefront provider of Water Damage Restoration Services in Collin County, Texas. Committed to being the frontline of restoration, we bring unparalleled expertise and deliver unchallenged results in the revival of homes and restoration of lives. Our dedicated team employs cutting-edge techniques to mitigate water damage, ensuring a comprehensive restoration process that goes beyond surface-level cleanup. Trust SS Water Restoration to turn the tide and bring your property back to life with precision and excellence. Now dont search for water mitigation near me, just call at (469) 737-0296.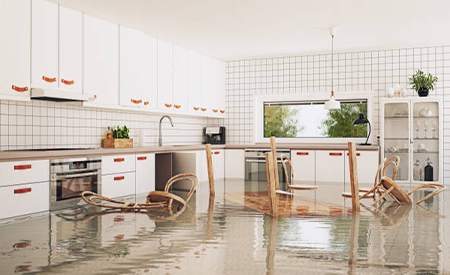 Water Damage Restoration Services in Collin County, TX
At SS Water Restoration, our primary goal is to safeguard our clients' properties. With our experienced team, we possess the expertise to thoroughly dry affected areas, regardless of the materials involved. Our comprehensive Water Damage Restoration services encompass a wide range of solutions, including but not limited to:
Insurance Assistance & More
Prevention Recommendation
Tools We Use For Home Water Remediation in Collin County, TX
In our water mitigation company in Collin County, TX, we employ cutting-edge tools and equipment to effectively address water damage. Our collection of advanced tools ensures a thorough and rapid restoration process to safeguard your property from further harm.

Air Movers
Air movers, also known as fans or blowers, play a crucial role in the water damage restoration process by enhancing moisture evaporation. These devices facilitate efficient air circulation, expediting the drying process in affected areas. By promoting increased airflow, air movers contribute to the swift removal of excess moisture, helping prevent further damage and fostering a faster restoration of the affected space.

Humidity Extractors
Humidity extractors are essential tools in the drying process, actively reducing humidity levels in wet spaces. Their role is pivotal in preventing additional damage by extracting excess moisture from the air. By efficiently lowering humidity, these extractors contribute to a more effective and thorough drying of surfaces, supporting the overall restoration efforts and mitigating the risk of prolonged moisture-related issues.

Water Extractors
Water extractors, functioning as powerful vacuum pumps, are instrumental in removing standing water during the water damage restoration process. Available in both truck-mounted and portable units, these extractors effectively suction water from various surfaces, including floors, furniture, and carpets. Their versatility and robust capabilities make them indispensable in swiftly and thoroughly extracting excess water, a crucial step in preventing further damage and expediting the restoration of affected areas.
Indications of Water Damage in Collin County, TX
What signs to look for to identify water damage in your home? Based on our client's experiences and our expertise, below are a few signs that can help you identify the Water Damage in your home.
Sagging or Stained Ceilings
Deterioration of Building Materials
Precision in Every Drop in Water Mitigation and Restoration Services Collin County Tx
Water damage demands precision, and precision is our specialty. Our certified technicians approach each project with careful attention to detail, ensuring that every drop of water is extracted, and every inch of your property is restored to perfection.
Local Experts with Global Standards in Collin County, Tx
Proudly rooted in Collin County, we bring a local touch to global standards. SS Water Restoration combines local expertise with industry-leading practices, offering a service that's not just restoration but a testament to our commitment to the Collin County community.
Water Mitigation Company with Innovation in Restoration Collin County Tx
At SS Water Restoration, we don't just restore; we innovate. Our use of cutting-edge technology and advanced restoration techniques sets us apart. From the initial assessment to the final touches, expect a restoration experience that embraces innovation at every turn.
SS Water Restoration Difference
Comprehensive Damage Assessment: We leave no stone unturned in assessing the extent of water damage, ensuring a tailored restoration plan for your unique situation.
Swift Action, Swift Results: Time is of the essence, and we respond with urgency. Swift action translates to swift results, minimizing the impact on your property and your life.
Transparent Communication: Our commitment extends beyond restoration. We believe in clear and transparent communication, keeping you informed at every stage of the process.
Customer-Centric Approach: Your satisfaction is our priority. Our customer-centric approach is not just a commitment; it's a cornerstone of our service.
Experience the SS Water Restoration Advantage Collin County Texas
Refuse to let water damage dictate your property's narrative. Embrace the SS Water Restoration Advantage, where precision, innovation, and a commitment to the local community converge. Our dedicated approach ensures not just property restoration but the restoration of your peace of mind, making us the reliable choice for comprehensive and effective water damage solutions. Contact Us Today for Unrivaled Water Damage Restoration Services in Collin County.
Restoring What Matters Most, With Precision & Care
Jennifer Smith
Michael and his team handled our insurance claim with all the necessary documents and efficiently resolved our water issues at home. Johnson, in particular, was very amusing and energetic throughout the process. Thank you once again for your professional and fruitful service.
John Lewis
I experienced mold damage in my house, which was concerning. My son, Alan, hired SS Water Restoration Company for mold remediation. Their team had the latest tools and completed the work quickly. Additionally, their behavior and support were exceptional. The budget was also reasonable for me. I was delighted with their service.
Mr. John Anderson
My wife, Linda, and I decided to restore our home's entire water piping system due to multiple leakages caused by years of neglect. We received a reasonable quote from SS Water Restoration Company for our budget. Their exceptional services and support were present throughout the entire process. We highly recommend their services!
Jessica Thompson
A sewage pipe leaked and caused an unpleasant odor throughout our home. I reached out to SS Water Restoration company for help and was incredibly impressed by Robin's professional sewage cleanup process. I want to express my gratitude to this company for their exceptional service.
Emily Johnson
I had an emergency when my water pipe started leaking and caused a mess in my house. I needed someone to fix it right away. My friend Nillofer recommended SS Water Restoration Company, and I was impressed by their prompt and professional support team. Within 25 minutes, their team arrived at my home and quickly analyzed the root cause of the problem. They fixed it in just 10 minutes. I am delighted with their services and will recommend them to anyone in need.
Need Emergency Assistance?
Our Water Damage Restoration Services Areas