Sewage Cleaning Services Aubrey, Texas
Sewer Cleaning Services Aubrey, Tx
Are you experiencing a sewage backup issue at your home or business that has caused you concern? Well, an immediate response is required in such cases. At SS Water Restoration, we provide quick and reputable sewage cleanup services. Sewage water or Black water contains toxic microorganisms that are harmful to your health and property. We have been providing extensive services in this area for the last four years and also have made our availability in Aubrey, TX. Our response time in these counties is less than 60 minutes, and we are available 24/7 for sewage cleanup services. Now you do not need to search for Sewage Cleanup Services Near Me, because SS Water Restoration is here to help you. Just call us at (469) 737-0296 for assistance.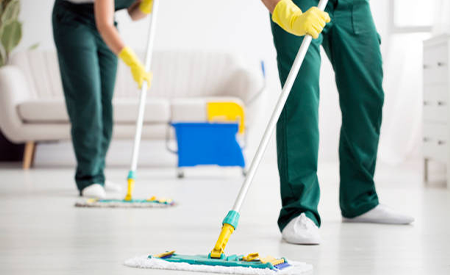 Our Sewage Cleaning Services in Aubrey, TX
At SS Water Restoration, we pride ourselves on delivering exceptional service and exceeding our client's expectations. With certified professionals and dedicated customer support, our company is committed to providing excellent services, from analyses to finalizing the sewage drain cleaning process.
We use state-of-the-art equipment to clean the Sewage system as per Institute of Inspection Cleaning and Restoration Certification standards. We offer the following Sewage drain cleaning services.
Sewage Extraction and Removal
Sanitization and Disinfection
Insurance Assistance & More
Prevention Recommendation
Causes of Sewage Backups in Aubrey, TX
Sewage backups can stem from various causes and these issues can lead to blockages, restricting the normal flow of wastewater and resulting in sewage backups.

Blockages
Sewage backups often result from blockages within the sewage lines, commonly caused by the accumulation of debris, tissue papers, and other solid materials in the pipeline. As these materials build up over time, they impede the normal flow of sewage, eventually causing obstructions and backups. Regular maintenance and proper disposal practices can help mitigate the risk of such blockages and the associated sewage-related issues in residential or commercial plumbing systems.

Tree Roots
Tree roots seeking moisture and nutrients make tiny cracks in sewer lines. As these roots grow, they gradually create blockages within the pipes, resulting in sewage backups. This issue is particularly prevalent in older sewer pipelines constructed from less robust materials such as cast iron, where the susceptibility to cracks and intrusion by tree roots is higher. Regular inspection and maintenance are essential to detect and address root-related problems before they escalate.

Sewer Line Collapse
In rare instances, sewer lines can collapse, often triggered by factors like reconstruction projects, heavy flooding, or natural disasters. When a sewer line collapses, it disrupts the normal flow, causing sewage backups as the system fails to effectively transport wastewater. Such events underscore the importance of reinforcing and safeguarding sewer infrastructure to prevent consequential issues like backups.
Indications of Sewage Backups in Aubrey

, TX
Based on our client's experiences and our expertise, here are several indicators that can assist you in identifying sewage backup in your home.
Slow-Draining or Gurgling Drains
Multiple Plumbing Fixtures Affected
Sudden Green Patches in the Yard
Toilets Need Flushing Effectively
Fast, Affordable, and Reliable Sewage Backup Cleaning Services 
When sewage issues arise, the last thing you want is to search for a trustworthy sewage cleanup company. Residents in the Aubrey Tx area rely on SS Water Restoration for their sewage cleaning needs. We provide a prompt and efficient response for all sewage related issues. Our skilled team at SS Water Restoration go beyond restoration and offer their expertise and tailored solutions to meet your specific needs and budget.
Professional Sewage Line Cleaning Services in Aubrey, Tx
Addressing severely clogged drains requires the proper tools, equipment, and expertise. Our 24/7 emergency services ensure we are available when you need assistance the most. Rest assured; we skillfully handle all drain issues without resorting to potentially damaging chemical cleaners. Beyond sewage concerns, we provide a comprehensive range of restoration services. Save both time and money by reaching out to us anytime if any sewage issues arise as we have the necessary tools, equipment, and expertise to swiftly and effectively get the job done.
Restoring What Matters Most, With Precision & Care
Jennifer Smith
Michael and his team handled our insurance claim with all the necessary documents and efficiently resolved our water issues at home. Johnson, in particular, was very amusing and energetic throughout the process. Thank you once again for your professional and fruitful service.
John Lewis
I experienced mold damage in my house, which was concerning. My son, Alan, hired SS Water Restoration Company for mold remediation. Their team had the latest tools and completed the work quickly. Additionally, their behavior and support were exceptional. The budget was also reasonable for me. I was delighted with their service.
Mr. John Anderson
My wife, Linda, and I decided to restore our home's entire water piping system due to multiple leakages caused by years of neglect. We received a reasonable quote from SS Water Restoration Company for our budget. Their exceptional services and support were present throughout the entire process. We highly recommend their services!
Jessica Thompson
A sewage pipe leaked and caused an unpleasant odor throughout our home. I reached out to SS Water Restoration company for help and was incredibly impressed by Robin's professional sewage cleanup process. I want to express my gratitude to this company for their exceptional service.
Emily Johnson
I had an emergency when my water pipe started leaking and caused a mess in my house. I needed someone to fix it right away. My friend Nillofer recommended SS Water Restoration Company, and I was impressed by their prompt and professional support team. Within 25 minutes, their team arrived at my home and quickly analyzed the root cause of the problem. They fixed it in just 10 minutes. I am delighted with their services and will recommend them to anyone in need.
Need Emergency Assistance?
Our Sewage Cleaning Services Areas