Plano Sewage Cleanup – Sewage Cleaning Services Plano, Tx
Sewage Cleanup Services Plano tx
Are you grappling with a sewage backup concern at your residence or business, causing worry? Swift action is imperative in such situations. At SS Water Restoration, we offer prompt and reliable sewage cleanup services.
Sewage water, or Blackwater, harbors toxic microorganisms posing risks to both health and property. With a proven track record spanning four years, our services are now accessible in Plano, TX. Our response time in these areas is less than 60 minutes, and our sewage cleanup services are available 24/7. No need to search for "Sewage Cleanup Services Near Me" – SS Restoration is here for you. Just call at (469) 737-0296, and let us assist you.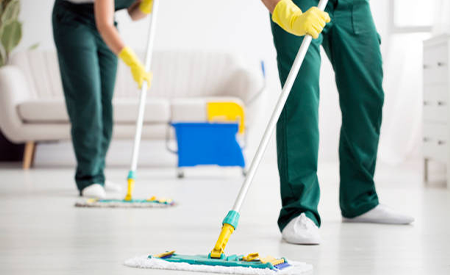 Our Sewage Cleaning Services in Plano, TX
At SS Water Restoration, we take immense pride in delivering outstanding service that surpasses our clients' expectations. Backed by certified professionals and a committed customer support team, our company is dedicated to excellence throughout the entire sewage drain cleaning process, from initial analyses to completion. Employing cutting-edge equipment, we adhere to the highest standards set by the Institute of Inspection Cleaning and Restoration Certification for cleaning the sewage system. Explore our comprehensive Sewage Line Cleaning services designed to meet and exceed industry benchmarks.
Sewage Extraction and Removal
Sanitization and Disinfection
Insurance Assistance & More
Prevention Recommendation
Causes of Sewage Backups in Plano, TX
Sewage backups can stem from various issues, with the most prevalent causes often including:

Blockages
A major contributor to sewage backups is the obstruction of sewage lines caused by the accumulation of debris, tissue papers, and solid materials within the pipeline. The gradual buildup of these materials over time creates blockages that impede the normal flow of sewage, resulting in backups. Regular maintenance and proactive measures are crucial to prevent these accumulations and ensure the uninterrupted functioning of the sewage system. At SS Water Restoration, we address these issues promptly, offering effective solutions to mitigate the risks associated with sewage backups.

Tree Roots
Tree roots, in their search for moisture and nutrients, infiltrate sewer lines and create small cracks. As these roots continue to grow, they exacerbate the cracks, causing blockages and ultimately resulting in sewage backups. This phenomenon is particularly prevalent in aging sewer pipelines constructed with less durable materials, such as cast iron pipes. Regular inspection and maintenance are essential to address root intrusion and prevent disruptions in the sewage system.

Sewer Line Collapse
In exceptional circumstances, sewer lines may undergo collapse due to factors such as reconstruction, severe flooding, or other natural disasters. This structural failure can result in a sewage backup, posing significant disruptions to the sewage system. The infrequency of such incidents highlights the importance of robust infrastructure and the need for swift restoration and preventive measures to mitigate the risks associated with sewer line collapses. Regular monitoring and proactive intervention are essential for maintaining the integrity of the sewage system.
Indications of Sewage Backups in Plano, TX
Based on our client's experiences and our expertise, here are several indicators that can assist you in identifying sewage backup in your home.
Slow-Draining or Gurgling Drains
Multiple Plumbing Fixtures Affected
Sudden Green Patches in the Yard
Toilets Need Flushing Effectively
Molders Turned Heroes for Sewage Backup Cleaning Services in Plano, Tx
At SS Water Restoration, our molders have evolved into heroes, offering unparalleled expertise in sewage backup cleaning services. Armed with extensive training and certifications, our team transforms the challenges posed by sewage backups into opportunities for exceptional service. With a commitment to excellence, we tackle each cleanup with precision and dedication, ensuring the restoration of a safe and sanitary environment. Count on our skilled professionals to be your heroes in addressing sewage backup concerns, providing swift and reliable solutions to safeguard your property and well-being.
Plano's Guardian Against Mold: SS Water Restoration Mold Cleaning Services
As Plano's trusted guardian against mold, SS Water Restoration stands at the forefront of Mold Clean Up Services. With a dedicated team of certified professionals, we are committed to ensuring the safety and well-being of Plano residents by providing comprehensive mold cleanup solutions. Leveraging state-of-the-art techniques and adhering to industry standards, our services go beyond mere cleanup. We aim to create mold-free environments that residents can trust. From thorough analyses to meticulous cleanups, SS Water Restoration is the reliable partner Plano turns to for effective and lasting mold remediation. Experience the peace of mind that comes with a mold-free home, courtesy of Plano's guardian, SS Water Restoration.
Restoring What Matters Most, With Precision & Care
Jennifer Smith
Michael and his team handled our insurance claim with all the necessary documents and efficiently resolved our water issues at home. Johnson, in particular, was very amusing and energetic throughout the process. Thank you once again for your professional and fruitful service.
John Lewis
I experienced mold damage in my house, which was concerning. My son, Alan, hired SS Water Restoration Company for mold remediation. Their team had the latest tools and completed the work quickly. Additionally, their behavior and support were exceptional. The budget was also reasonable for me. I was delighted with their service.
Mr. John Anderson
My wife, Linda, and I decided to restore our home's entire water piping system due to multiple leakages caused by years of neglect. We received a reasonable quote from SS Water Restoration Company for our budget. Their exceptional services and support were present throughout the entire process. We highly recommend their services!
Jessica Thompson
A sewage pipe leaked and caused an unpleasant odor throughout our home. I reached out to SS Water Restoration company for help and was incredibly impressed by Robin's professional sewage cleanup process. I want to express my gratitude to this company for their exceptional service.
Emily Johnson
I had an emergency when my water pipe started leaking and caused a mess in my house. I needed someone to fix it right away. My friend Nillofer recommended SS Water Restoration Company, and I was impressed by their prompt and professional support team. Within 25 minutes, their team arrived at my home and quickly analyzed the root cause of the problem. They fixed it in just 10 minutes. I am delighted with their services and will recommend them to anyone in need.
Need Emergency Assistance?
Our Sewage Cleaning Services Areas