Sewage Cleaning Services Prosper, Texas
Sewage Cleanup in Prosper, Tx
At SS Water Restoration, we understand the critical importance of professional sewage cleanup services in Prosper, TX. Our commitment lies not only in the high standard of sewage abatement and cleaning but also in the timely execution of our work. We take pride in our compassionate approach, ensuring a swift response to sewage emergencies, with 24/7 services available for the residents of Prosper, Texas. Trust us to handle sewage spills with efficiency, minimizing water damage and providing a hassle-free experience for our valued clients.
Now you do not need to search for Sewage Cleanup Services Near Me, because SS Water Restoration is here to help you. Just call at (469) 737-0296.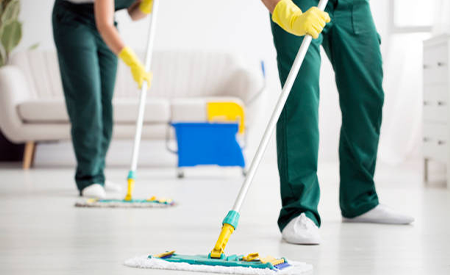 Sewer Backup Cleaning Services in Prosper, TX
Discover peace of mind with our sewage drain cleaning service. Being the best sewage cleanup company, we understand the challenges posed by sewer backups. Our trained experts are equipped to handle the aftermath of sewage spills to ensure a thorough cleanup process that prioritizes safety and hygiene. From detailed procedures to industry standards, trust us to restore your space effectively as we will leave you with a clean and sanitized environment.
Sewage Extraction and Removal
Sanitization and Disinfection
Insurance Assistance & More
Prevention Recommendation
Causes of Sewage Backups in Prosper, TX
Sewage backups can occur due to various reasons, but the most common causes include:

Blockages
One of the leading causes of sewage backups is the accumulation of debris, tissue papers, and other solid materials in sewage lines. As these materials build up over time, they create blockages in the pipeline and impede the normal flow of sewage. This obstruction can eventually lead to backups, causing potential damage and inconvenience. Regular maintenance and speedy removal of such blockages are crucial to prevent sewage-related issues.

Tree Roots
Tree roots that are attracted to moisture and nutrients, infiltrate sewer lines through tiny cracks. As these roots grow, they create blockages and result in sewage backups. This phenomenon is particularly prevalent in aging sewer systems with less robust materials, such as cast iron pipes. Regular maintenance and preventive measures are crucial to mitigate the risk of root-induced sewer issues.

Sewer Line Collapse
Sewer lines collapsing is an infrequent yet severe occurrence. It is often triggered by factors like reconstruction, intense flooding, or natural disasters. In such instances, the structural integrity of the sewer system is compromised, leading to a collapse. This collapse can result in a significant sewage backup, causing widespread issues and requiring prompt attention and repair.
Indications of Sewage Backups in Prosper, TX
Based on our client's experiences and our expertise, here are several indicators that can assist you in identifying sewage backup in your home.
Slow-Draining or Gurgling Drains
Multiple Plumbing Fixtures Affected
Sudden Green Patches in the Yard
Toilets Need Flushing Effectively
Our Expertise in Sewage Line Cleaning Services in Prosper, Tx
At SS Water Restoration, sewage cleanup is approached with a commitment to excellence and expertise. In the face of sewage spills, our immediate response is a symbol of our service. Our skillful team quickly intervenes by employing specialized equipment to minimize property impact. It showcases our proficiency in emergency situations. Employing cutting-edge equipment, our advanced cleaning techniques exemplify our commitment to efficient and thorough cleanup to restore your property to its pre-incident state. Balancing immediate response with long-term solutions, our sewage cleanup services symbolize a dedication to safety, property integrity, and the expertise that defines SS Water Restoration.
Why Choose Us for Sewage Drain Cleaning Service in Prosper, Tx
Experienced and Certified Technicians
Our team comprises highly skilled and certified technicians with extensive expertise in handling various tasks. Their experience ensures a thorough understanding of complex issues and effective problem-solving. With a commitment to continuous learning, our technicians stay updated on the latest industry advancements to provide reliable solutions to our valued customers.
Quick Response Time
We prioritize swift response times to address your needs immediately. Our efficient workflow and streamlined processes enable us to assess and initiate solutions rapidly. Recognizing the importance of time in resolving issues, we strive to exceed expectations with a quick and effective response.
Proper Disposal Practices
Environmental responsibility is a core value in our operations. We adhere to proper disposal practices to ensure that waste materials are managed in an eco-friendly manner. Our commitment to sustainability extends to every aspect of our services, promoting a cleaner and healthier environment.
Customer-Focused Approach
At the heart of our service philosophy is a customer-focused approach. We prioritize your satisfaction by actively listening to your concerns and tailoring our solutions to meet your specific needs. Our dedicated team is committed to building lasting relationships, providing a smooth and positive experience for every customer.
Restoring What Matters Most, With Precision & Care
Jennifer Smith
Michael and his team handled our insurance claim with all the necessary documents and efficiently resolved our water issues at home. Johnson, in particular, was very amusing and energetic throughout the process. Thank you once again for your professional and fruitful service.
John Lewis
I experienced mold damage in my house, which was concerning. My son, Alan, hired SS Water Restoration Company for mold remediation. Their team had the latest tools and completed the work quickly. Additionally, their behavior and support were exceptional. The budget was also reasonable for me. I was delighted with their service.
Mr. John Anderson
My wife, Linda, and I decided to restore our home's entire water piping system due to multiple leakages caused by years of neglect. We received a reasonable quote from SS Water Restoration Company for our budget. Their exceptional services and support were present throughout the entire process. We highly recommend their services!
Jessica Thompson
A sewage pipe leaked and caused an unpleasant odor throughout our home. I reached out to SS Water Restoration company for help and was incredibly impressed by Robin's professional sewage cleanup process. I want to express my gratitude to this company for their exceptional service.
Emily Johnson
I had an emergency when my water pipe started leaking and caused a mess in my house. I needed someone to fix it right away. My friend Nillofer recommended SS Water Restoration Company, and I was impressed by their prompt and professional support team. Within 25 minutes, their team arrived at my home and quickly analyzed the root cause of the problem. They fixed it in just 10 minutes. I am delighted with their services and will recommend them to anyone in need.
Need Emergency Assistance?
Our Sewage Cleaning Services Areas